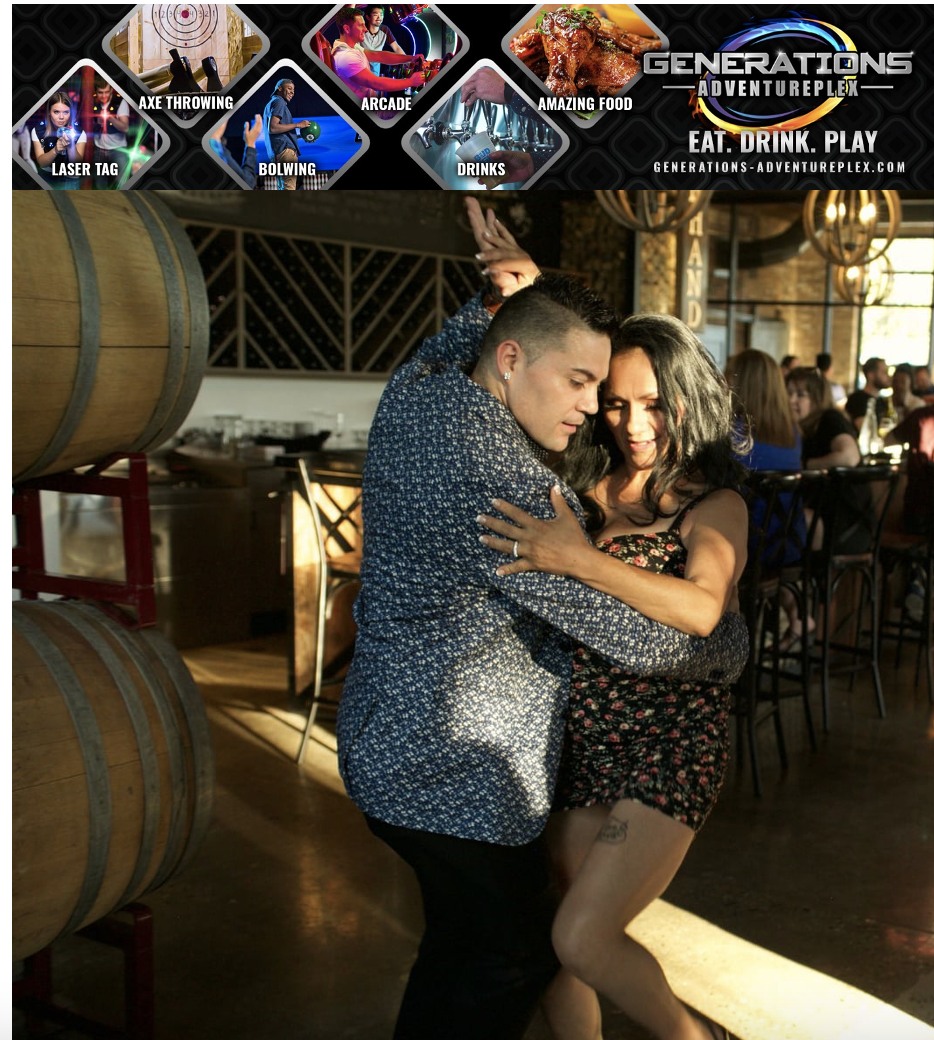 Generations Adventureplex + Latin Dance = Crazy Fun!
Bachata, Arcade Games, Salsa, Ski Ball, Cumbia…And a GREAT BIG AREA for dancing!
Cost: $20 admission includes dancing and an $8 PlayCard good for games, food, or drinks (alcoholic or non). Pay at the door–no advance tickets necessary. All ages.
Short Beginners' lesson at 9 PM.
Check out this new Michiana venue, or…just stay on the dancefloor and take in the ambiance while you twirl and get down.