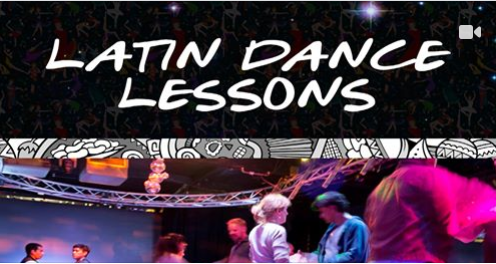 MARV MARCH: Haitian Dance, Salsa & Cha

10 AM – 11:30 AM Haitian Dance Workshop – Malú Lyman

This incredible opportunity takes us to the Caribbean! Explore traditional Haitian folklore dance, then Haitian Kompa, a groovy partner dance. All levels.

12 PM – 1:30 PM Adv/Int Salsa & Cha Cha – Jon Green

Continue what you learned in February or just jump in with this new material in both salsa and cha cha partnerwork.

________________

$10 each class, in advance; $15 at the door . If you're just doing one class, simply pay the $10 and show up for the class of your choice.

Good to wear dance shoes, shoes without a lot of tread, or socks. No partner or confidence required.

Malú Lyman lived and worked in Haiti, dancing and learning much. A multi-talented schoolteacher and traveler, she also dances Latin.

Jon Green is a special visiting instructor from Valpo. He's taught dance all over the country, and is a Stepper in addition to a Latin dance wonder. A percussionist, team player, and charmer, it's great to have him the Bend.

Questions? Feel free to contact Bridget Hardy, South Bend Latin Dance.