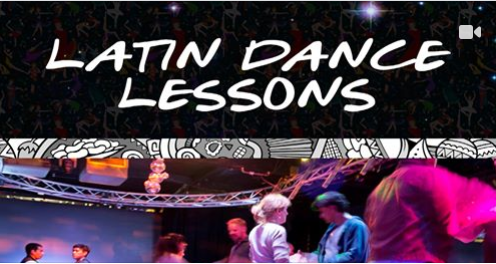 Let's use February to Freshen Up the Dance Skillz!
Beginner and Int/Adv Option–Salsa, Bachata, Cha Cha
10 AM -11:30 AM Salsa & Bachata Basics
Join Bridget for a solid review of these two dances, or come knowing nothing and leave ready to hit the floor with variations on the basics, turns, cross-body lead and more. We'll use this sequence for every move: Learn it, Drill it, Feel It, Own It.
12 PM – 1:30 PM Adv/Int Salsa & Cha Cha
Learn a Fresh Pattern with Jon Green that you can use in both of these dances with the signature JG traits: Style, Ritmo, and Fun!
$10 each class, in advance; $15 at the door . When purchasing, take a second to "contact organizer" at bottom of event description and specify which class you want.
Good to wear dance shoes, shoes without a lot of tread, or socks. No partner or confidence required.
Jon Green is a special visiting instructor from Valpo. He's taught dance all over the country, and is a Stepper in addition to a Latin dance wonder. A percussionist, team player, and charmer, it's great to have him the Bend.
Bridget Hardy, local girl but global citizen, coordinates South Bend Latin Dance and has been teaching club Latin dance for over 7 years.