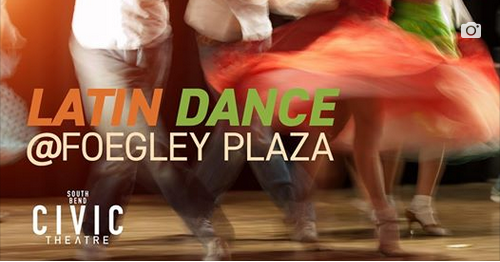 8:30 pm to 11 pm
There's a new and beautiful plaza outside of the South Bend Civic Theatre in downtown and we're going to break it in!
The theatre will provide a cash bar offering wine and beer, and we'll enjoy the great outdoors at the end of a wonderful day of DTSB Art Beat 2019: Presented by Teachers Credit Union (TCU)
Salsa, bachata, merengue, cumbia and more outside at Foegley Plaza! All ages, $5.