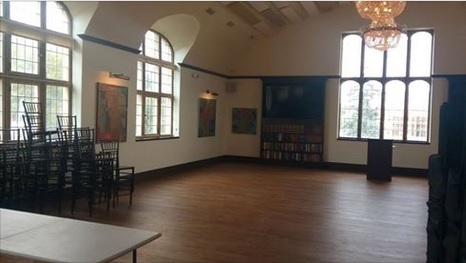 A wonderful old building and former library with beautiful artful upgrades, this ballroom-like space is located above Jesús Latin Grill and Tequila Bar in Mishawka. A great place to spend 1st Friday!
With wood floors, chandeliers, cash bar, and (for an extra charge) a appetizer buffet that let's you experience some of the Jesús deliciousness first-hand, this environment lends itself to a special evening of dancing.
Salsa, bachata, merengue, cumbia and more.
Park in the free public lot on 1st Street on the north side of the building or on the street (please leave Jesús restaurant parking available for diners there).
21 and up only.