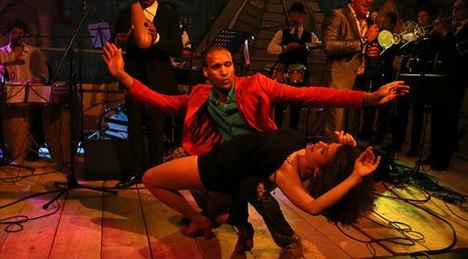 Don't miss this incredibly unique opportunity to learn through movement some of the history, influences and skills of the Great Dance of Salsa. Alexis and Christa, professional dancers who are coming to South Bend FROM HAVANA, share the dance from some of its Afro-Cuban origins to today's modern salsa.
This is a part of an ongoing partnership between South Bend and Vedado, a neighborhood of Havana. If you've never danced salsa or if you've been dancing it a long time, the workshop will be helpful in providing context and understanding of the dance and music, at the same time getting you moving from a Cuban foundation, which means isolation and more whole body movement. Whether it's all new to you, or something you layer over your current dance style, this is a fabulous chance for learning and dancing.
How lucky we are to have these dancers in South Bend! Tickets at the door will be $20.