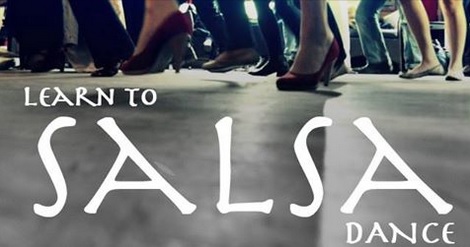 Learn the fundamental moves of salsa all in one shot–the basic step and variations, stationary turning, cross body lead, and cross body lead basic turn. With each element introduced we will:
learn (this is the move/why its important)
practice (let's all do it slowly together)
drill (let's repeat it so it becomes automatic, with and without music) & polish (let's make it look as good as we can given where we're at)
This workshop offers you the tools to get on the dance floor right away and do some salsa, along with tips on how to continue to learn and progress on your own after the class. It's appropriate for folks who have never, ever salsa danced; folks who have done some but don't feel it coming together for them yet; folks who haven't danced in a very long time and want a basic refresher before getting back out on the floor.
Ten participants must be registered IN ADVANCE for the class to take place. ADVANCE registration is $14 through Eventbrite here: https://www.eventbrite.com/e/salsa-basics-workshop-tickets-…
Participants up to a certain number welcome at the door for $20.
Agreeing to participate means you also agree to support your classmates, and to believe in yourself. You agree to remember the primary reason social dancing exists: to have fun. You agree to strive to experience said fun instead of fixating on "how bad" you may perceive yourself to be. You agree that life is too short to do anything other than appreciate your own and others' potential for beauty.
Location TBA, but a space somewhere in the downtown South Bend area will be announced by June 27.