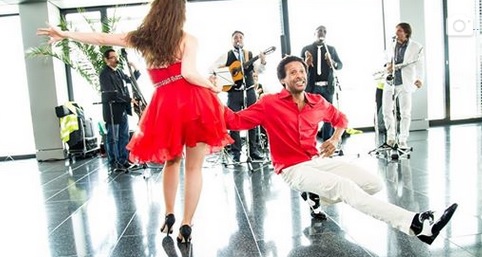 Saturday at 7:30 to 11 pm
Near Northwest Neighborhood, Inc, 1007 Portage Ave, South Bend, IN 46616
Let's welcome our Cuban Cultural Embassador, Alexis, with a party!!!
Special musical guest Grupo Ikaros will start the evening off with a set of live-music, followed by the option for open social dancing. If dancing's not your thing (gasp!), no biggie–mix and mingle, enjoy a beverage and the atmosphere, and, maybe, win some Cuban cigars or other great prizes through our raffle supporting cultural preservation neighborhood projects in Havana.
Grupo Ikaros is a musical showcase that taps into the vitality of Latin American musical traditions, including Cumbia, Son, Bossa nova, Reggae and other genres. Inspired by the concept of Ikaros (an American indigenous word that refers to songs and rhythms that call forth the higher powers that bestow health, joy, and life), this fresh musical outfit promises to enrich this gathering. Grupo Ikaros is composed by Leo Cardozo (Cuatro), John Baldwin (Congas), Igor Rodríguez (Bass), Ian Bunker (Keyboards), Joe Kerby (Guitar), and Anibal Maximiliano Medina (Cajón).
21 and Over Only! Beer and wine provided by South Bend Brew Werks.