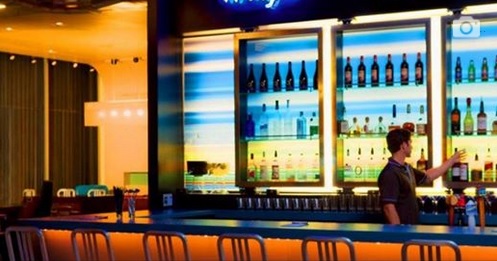 Join us for a special 1st Friday dance in downtown's fabulous new venue, Aloft South Bend!
Friday, October 6
8-11pm, 111 N. Main
WXYZ Lounge
Let's lift up our global and local family so recently effected by natural disaster and other trying circumstances as we dedicate our night of dance to organizations providing support to earthquake victims in Mexico, hurricane recovery efforts in Puerto Rico, and local Latinos struggling to build a permanent life here in St. Joseph County.
Beginner's lesson at 8p for thirty minutes followed by open dancing. Enjoy selections of salsa, bachata, merengue, cumbia and more. No previous dance experience or partner necessary. Everyone welcome. Dancing not required!
No cover for this one, but come with more money than usual! You'll get to choose what contribution jar you want to stuff (or send a contribution off now—or both!). The Options:
1. Mexico Earthquake Relief Fund
https://www.globalgiving.org/projects/mexico-earthquake-relief-fund/
2. Puerto Rico & Caribbean Hurricane Relief Fund
https://www.globalgiving.org/projects/hurricane-maria-caribbean-relief-fund/
3. Immigration & Citizenship Services of La Casa de Amistad
http://www.lacasadeamistad.org/services/immigration/
Questions? Want to put out a contribution to any of the above as a matching incentive? Want to donate a door prize? Call Bridget at 574.876.7786.