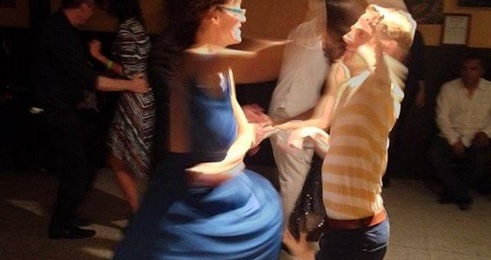 Join instructor Bridget Hardy at The Music Village, 301 S. Michigan St., in downtown South Bend, to learn the salsa basic step and variations, turns, cross-body lead, cross-body lead turns and a few fundamentals of styling.
Controlled class size allows for more detail than larger social setting, along with greater depth on technique and partner connection.
This workshop–and practice–should allow you to hit the dancefloor with enough salsa skills to hold your own.
By accepting this invitation you are committing to being there, and I will turn folks away based on this number when we reach capacity, so please, wait until you're certain before you hit 'Going!' Likewise, if you want to make sure you have a spot, this is the way to reserve. Thanks!
No partner or experience necessary. $20. Call 574.876.7786 for more information.