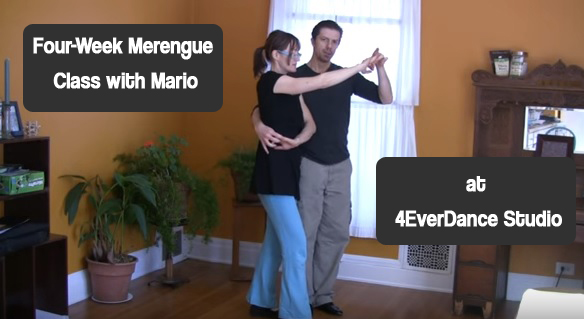 Merengue is a neglected dance. Most social dancers focus on the more popular Salsa. However, knowing how to do Merengue well gives you a great foundation to perform all the other Latin dances better because Merengue leg and hip action is in all the other dances.
In this four-week class, you will learn Merengue's technique, basic patterns, and several cool patterns.
In order to make this class successful, it is better if you commit to the entrire four weeks from the beginning. The cost is $40 upfront. However, if you cannot make it to all four sessions, you can come to individual sessions for $15 per class.
Please, let us know if you are going to attend the Four-Week Merengue Class.
Location: 4EverDance Studio, 4609 Grape Road Suite D-6, Mishawaka, IN 46545
Time: 7:15 pm
Dates: June 19, June 26, July 10, and July 17