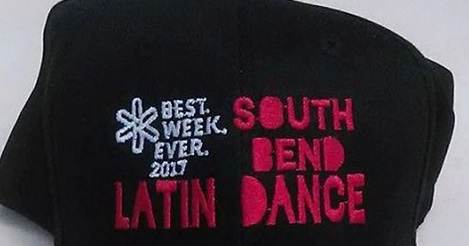 We're looking for you to grab a Latin dance friend and set-up what's being called, in Best Week Ever parlance, a "micro-experience." Picture yourself quietly readng at the library, while your dance partner flips the pages of a magazine across from you. All of sudden Celia Cruz is singing and you and your partner set down your reading material and dance. As soon as the song ends or fades out, you sit right back down, pick up where you left off, and that's that.
It's up to you to contact management of the site of your experience. (DTSB has assured us people will love this–and expectations for the unusual are high during Best. Week. Ever.) You also need to provide music or find someone to help you with that. And then, just let us know–via this page–where and when you'll be doing your thing. We'll pass that on to DTSB (they've said they might send media).
These can happen anytime during the Best. Week. Ever.
And you get a free hat! Wear it when you dance if you like!
Questions? Lay em on us…