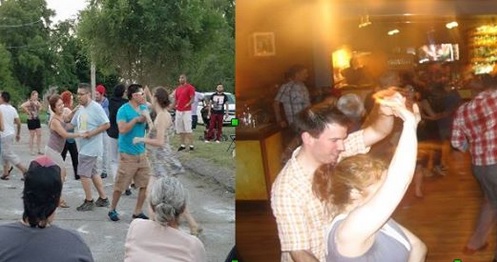 For the rare 5th Wednesday of the month we are joining with West Side Wednesdays for the Best Westside Wednesday Ever, followed by our normal getdown at Vegetable Buddies (129 N Michigan, South Bend, IN 46601).
The Schedule:
On Western across from Rosales Market:
5pm Cumbia Lesson
5:15-5:45pm: Los Hermanos band (live cumbia and more)
5:45-6pm: Salsa Lesson
6-6:15/30pm: Salsa & Bachata Dancing
Downtown South Bend:
7pm: Back to VEGETABLE BUDDIES for usual LATIN WEDNESDAY fun. $5 cover, all ages.
Note: NO LESSON at VB's, since our lessons were on the Westside, so we can start right into dancing. However, if beginners want some instruction, that will be available during open dancing.!
Westside Wednesday celebrates the culture and passion that is the West Side of South Bend. Bring the family for a TON of events for all ages and interests.