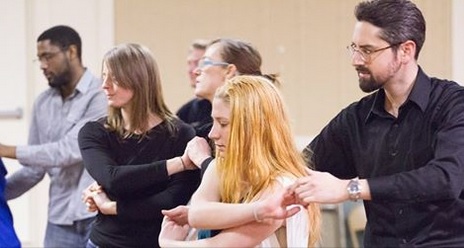 Come learn some Latin Dances and get beyond the basics! Vote for which style you want to learn the most.
New to latin dance? see bottom of description*
These workshops will be perfect for beginners who know how to do the dance a bit but are not quite sure of the footwork or connection. Maybe you've learned the basic step 2-3 times, but the short lessons in Goshen or South Bend at the social events don't quite do it and you want to grow further beyond those lessons.
These workshops are just for you. I've heard a lot of people express interest in getting beyond the basics and growing their understanding of the first few moves. Go vote on the dance you want to work on most. I've heard lots of interest, but we'll have to see what the poll says!
————— POLL ————–
https://www.surveymonkey.com/r/CJJ7KZL
————— POLL ————–
For now we have two time slots. If there is demand for more we might add another sesson from 1-2pm.
Prices:
$15/session
OR
Signup for both by April 1st for only $25
————————–————————–——————-
Session 1 – 2:00 – 3:00pm – Basics Review (technique)
Session 2 – 3:00 – 4:00pm – Beyond Basics
VOTE HERE: https://www.surveymonkey.com/r/CJJ7KZL
————————–————————–——————-
*If you've NEVER tried Latin dance (Salsa, Cumbia, Merengue, and/or Bachata) the ideal would be to come to GoDance Thursday, March 23rd from 8-10 for a beginner lesson and social dance. There are also Wednesday nights in South Bend which are very similar. If those times don't work you can always contact the GoDance studio about setting up some one-on-one lessons to get you up to speed on the basics.