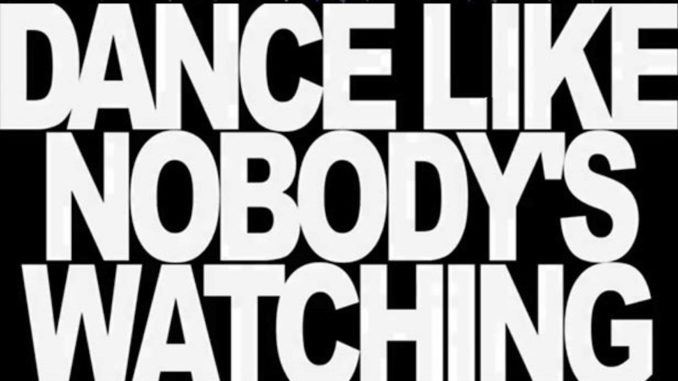 It is probably what holds us back most in life, not just in dancing but in everything we do.
That most irrational of fears, that is powerful enough to paralyze us in our actions and hold us back from achieving what we want. In reality, it's unfounded and ridiculous. In practice, it's crippling.
I am, of course, speaking about THE FEAR THAT EVERYBODY'S WATCHING!!!!
I feel like I'm being watched
Most people have felt this, if not when dancing then when doing something (virtually anything) in a public setting. The fear that everybody around is not only watching us but also judging us, is strong enough to stop us from attempting anything where there is a risk (real or merely conceived) of failure.
Read the rest