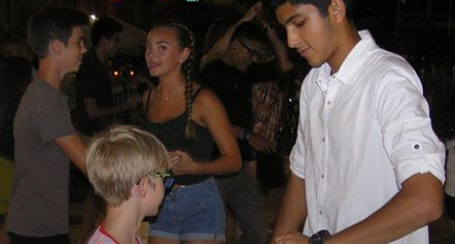 Location: Near Northwest Neighborhood, 1007 Portage Ave, South Bend, IN 46616
Join us in kicking off the month of Thankfulness with our First Friday Dance at the NNN. It's time to celebrate the great thing that is the South Bend Salsa Family!
Head north on Portage Road from downtown for an all-ages evening of dancing. A special 15 minute kid-friendly dance lesson at 8:00 p.m..
Bring a dish to share, there will be pumpkins, cider and more. If the kids get squirrely there will be a Lego Table and more to help keep their creative juices flowing while we keep the night hopping on the dance floor.
Cover is $5/per person, under 12 FREE
So be sure to head downtown right after work to support all the great activities that continue on with DTSB's First Friday event schedule and finish your night dancing away with South Bend Latin Dance.