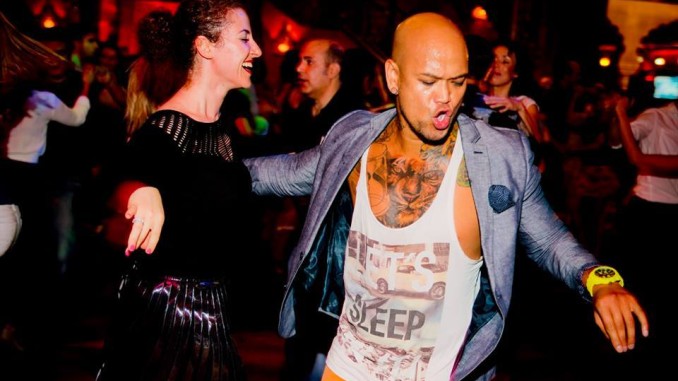 Super exciting news to share from Dennis PaSamba!
Due to the very positive response from everyone attending the workshops, Dennis has decided to move to a progressive 3-week class schedule. With a class series, each week will build on what you have learned and push everyone's skills forward.
Classes will be one hour each and will meet 3-weeks in a row. Starting Saturday April 2nd. Early Registration discount and multiple class discounts as well. Hurry before spaces fill.
There will be something for everyone!
Brand new to dancing? No Problem!
Seasoned Dancer who needs a challenge?
Need to up your Style Follows?
Do you want to be really great at Kizomba or even better be one of the first dancing Zouk here in South Bend?
Register for classes here!
https://dancestudio-pro.com/online/index.php?account_id=5043
You will only have to register once! Any future workshop or class series with Dennis PaSamba will be listed here. Making it simple and easy to register to hold a spot and to pay online for the early registration discount.
Dennis PaSamba Dance Project
Brand New Class Series
When? : Saturdays Starting April 9th!!
Where?: World Gym- 2500 Miracle Lane, Mishawaka, IN 46545
What? Progressive 3-week classes, increase your skills quickly.
There are no "drop-ins" as these classes are consecutive and build each week.
__________________________________________________
**Introductory Month Special Pricing***
*10% off 2 classes Promo Code: 10for2
*20% off 3 or more classes Promo Code: 20for3
Each class is paid separate. You may take just one, two, three or all four.
11-12:00 Basics of Salsa/Bachata
12-1:00 Basics of Zouk/Kizomba
1:30-2:30 Ladies Styling
3:30-4:30 Intermediate Salsa
_____________________________________________________________
$40 for each individual 3-week class paid before March 28
$50 March 29-April 1
$60 Day of Class sign-up