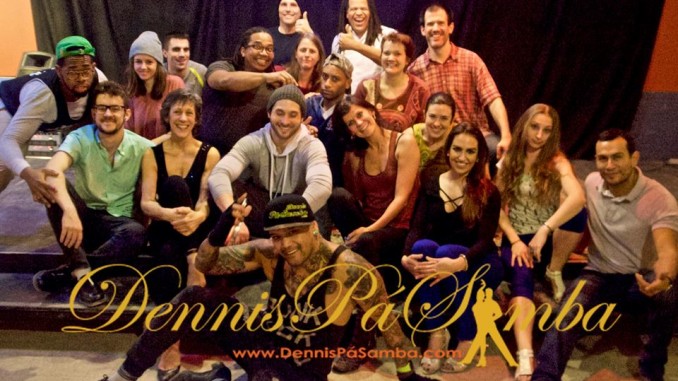 Dennis PaSamba will be Back! Time to use your $5 off coupons that everyone received at the Share the Love event!
This workshop will focus on Salsa and more Zouk!
Hour 1: Beginners! Back by popular demand, we are offering a special first hour for our newer dancers and those who want to strengthen their Salsa skills and drills! $10 for this hour alone.
Hour 2-3: Intermediate level Salsa and quick paced Zouk lesson for those who are more confident in their dance skills and are looking to level up. $25 for this intensive two hour lesson.
See the links posted here below to see some Zouk examples and a quick look at the video what dennis taught us in 45 minutes! Some of the dancers were brand new!