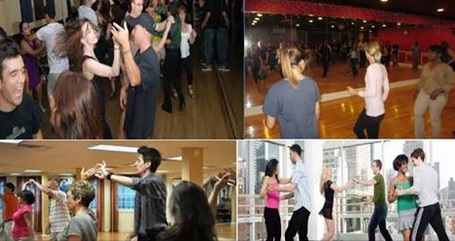 Saturday February 6 from 1 to 4 pm at Dancehipology (121 S Niles Ave, South Bend, IN 46617)
Workshop #1 intensive Salsa.
Workshop #2 focused on Kizomba and Bachata/Zouk fusion.
Workshop #3 building up from the BasicsSo what is in store for Workshop #4??
Dennis PaSamba will be back again working his magic!We want to spread the love with other venues and with other dance commuities that may have to travel a little farther. So, we are having an "encore" of the Workshop #3 format but now we will have it mid-day, on a Saturday, at Dance Hipology Studio!
A different, time, location and day of the week to change things up.Hour 1- "Back to Basics". This will be an easy paced review of all of the core basics for Salsa, Kizomba and Bachata. PERFECT for the beginner! Also great for those of us with bad
habits and who prefer a simple broken down explanation of the basic moves, posture and hand placements.
Hour 2- Take everything from hour one on hyper-speed with added quick combos for Salsa, Kizomba and Bachata. This hour is more suited for the intermediate dancer and above. Beginners are welcome to watch/participate but the pace will be fast and furious.**BONUS** Hour 3- Let's practice and put our new sweet moves to the test! Dennis will answer your questions and give simple feedback as we dance socially.What is the cost?$10 for Hour 1 alone- Encourage beginners to see how lessons can improve skills very quickly! AND for those of us who need to brush up before we move on.$10 for Hour 3 – Beginners feel free to watch hour 2 and stay for the practice time after the intermediate lesson!$20 for Hour 2 and 3 – Come for the intense lesson and stay to practice with Dennis spinning as our DJ and dancing$30 if you want to participate in the whole three hours!