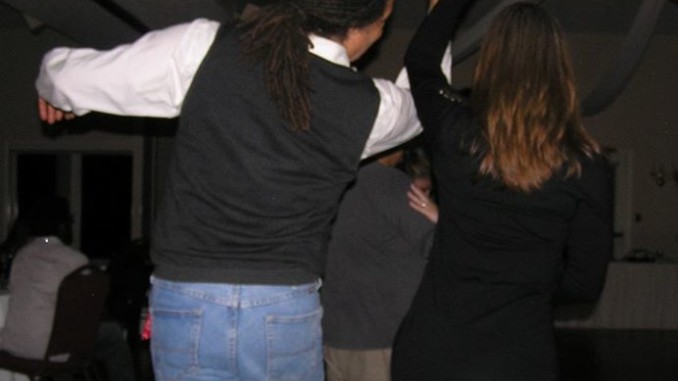 Music, dance, great people–we've got a s**tload to be thankful for, don't we? Let's keep the gratitude flowing into Black Friday at this week's social.
Bring a canned good/non-perishable food item (or a few) for the Northern Indiana Food Bank as an expression of your own gratitude for the tremendous power you have to help others.
We'll be saying thank you for dance and music in a variety of ways. Drag those visiting relatives, friends, and the pounds you gained the day before along, and we'll shake off the tryptophan buzz with some groovin.'
$5 before 9p–and anytime you arrive, if you bring a canned food item–$10 after 9p without canned food item. 21 and over. Lesson at 8p.
The Blue Heron at Blackthorn Golf Club has a beautiful floor, an outdoor patio overlooking rolling green hills, chandeliers, and the kind of space you could twirl right off the edge of the world on. Join us for an evening of salsa, bachata, merengue, cumbia, cha cha, kizomba and more in this beautiful atmosphere.
REMEMBER: NO LATIN WEDNESDAY 11/25, so this is your chance to get down for the week!